This week's giveaways galore:
John Deere Mom is giving away a remote control John Deere Toy
here
.
Leigh Designz
with
Spa Time Baby
have a giveaway
here
.
Pitter Patter Botique is having a giveaway...you pick the prize! here.
Two of a Kind Working on a Full House
and
Miracle Blanket
have a giveaway
here
and a Diaper Bag giveaway here with
Spunky Monkey
.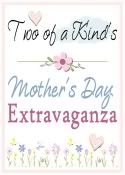 Confessions of a Stay at Home
mom and
Nature Babyz
have a giveaway
here
.
Sherbet Blossoms
has a giveaway for a Pandora Bracelet
here
.
3 Kids and Us
is giving away a Graco PlayYard
here
.
Mom Start is giving away a Motorola GPS
here
.
Focus Organic is giving away a Ball Home Canning kit
here
.and a sleek, stylish, economical "cargo" bike
here
.
The Army Wife
is giving away a baby feeding set Visit
here.
Mrs. Mom CEO
is giving away a Target Gift Card
here
.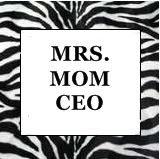 While on the topic of giveaways....I am so excited to share with you the giveaway I won!!! I won a gift set from
DiaperBling
. When it arrived...I was amazed at how adorable the diapers are. They are cute in the pictures...but even cuter when you take it out of the box! Check it out. Diaper Bling makes a great baby shower gift...you will be the one with the gift that everyone talks about! Thank You Diaper Bling!